Today's Existential Security Challenges
Torq's Transformative Response
operational and productivity boost
reduction in time-to-block malicious traffic
improvement in workflow execution time
Here's How We Do It
Radical Extensibility
Connect Every App and Stack
Unlimited integration across your entire ecosystem, including cloud, on-premise, and hybrid environments
No-Code or Any Code
Complete support for every CLI, programming, and scripting language so you can automate without custom code
Bring Your Own Container
Use your existing containers for automation deployments across any internal and external platform
"It's amazing to see that Torq is handling 80,000+ runs a week for Compuquip without a single hiccup."
Phillip Tarrant
SOC Technical Manager, Compuquip
True Enterprise
Architecture
Cloud-native, multi-tenant, zero-trust architecture
Secure and extensible by design
Horizontal elastic scaling, and parallelism with guaranteed SLAs
Eliminates any scaling and performance glass ceilings
Immutable activity, audit logs, granular scope, and RBAC
Meets the most stringent compliance requirements

"Torq has transformed how our team manages security. Using Torq reduced time-to-block malicious traffic by 70x, and increased coverage to over 90% — a significant improvement."
Jonathan Jaffe
CISO, Lemonade
State-of-the-art visual data transformation
Automatically refactor and migrate code to modern workflow Instant drag-and-drop workflow development with smart steps
Integrations and automation workflows at your fingertips
No-code, low-code and full-code support
Create powerful automation workflows on your terms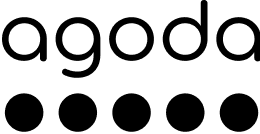 "Torq's pre-built workflows enable us to easily deploy cybersecurity defenses at scale throughout our organization, mapping to countless different use cases, and protecting us across multiple conceivable incursion points."
Yaron Slutzky
Chief Security Officer of Agoda
Case Management.
Reinvented. Hyperautomate security signal detection
Reduce noise and manual investigations by up to 70%
Streamline decision making
Flexible framework for informed security decision making
Automatically enrich data
Cut through the noise and auto-enrich cases with relevant information
See Hyperautomation in Action
With Torq, any security professional of any skill level can easily connect multiple tools into an automated workflow that can be run as needed — triggered from an alert, or according to schedule. Get started automating today! Zero coding or API knowledge required.